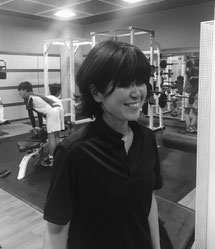 We hope this post finds everyone well. The forecast reports that there will be a very strong typhoon coming in this weekend. We have heard that some games and events were postponed around Kyushu area. We hope everyone stays safe.
We have introduced JATO members to share their stories on our Facebook page and the web page (Blog Section) on the 15th every month.
Last month, we had a great interview with Mr. Izumi, the former JATO President. This month, we had another great interview with Ms. Michiko Hatta who have helped the development of JATO for years as the former JATO Bureau Chief. Please enjoy!
Atsuhiko Takehiko and Toshimitsu Ishizuka, JATO Public Relation Committee
---Can you tell us how you got interested becoming an athletic trainer?---
"When I was studying for the exam to go to a college, I watched a documentary on TV about a high school rugby player who broke his fibula during the regional tournament. While his team made to the national tournament, he couldn't play because of his injury. In the documentary, there were physical therapists who helped his rehab, and I knew nothing about physical therapy and wondered what kind of profession it was. Around the same time when I watched the documentary on TV, I sprained my ankle during a soccer game and bought a book written by Mr. Jiro Shikakura (the first Japanese athletic trainer) to tape my ankle by myself. In the last two pages of his book, there were some information about NATA and the profession of athletic training. When I read it, I felt that athletic training was what I wanted to do and started preparing to study in the United States. At that time, I couldn't imagine that I worked for JATO right next to Mr. Shikakura's desk after ten years."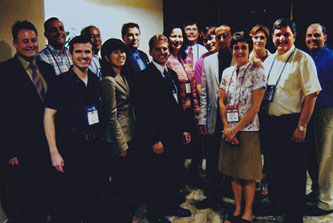 ---What is your best memory when you were in the United States?---
"One of my best memories is that I had opportunities to see Japan and Asia from outside and various aspects of United States. When I first moved to the United States, I studied at a small college in North Carolina to take Pre-AT courses. At that college, there was a big friction between races, and there were times when I was occasionally laughed at by people on campus and in the city because I was an Asian. As I think about that now, I think that happened to me partly because I couldn't speak English at all since that was right after I moved to the United States. I expected the racism would be same everywhere in the United States, but I was surprised after I transferred to Oregon State University (OSU). There were hundreds of students who took Japanese classes every semester even they were not requirement classes, and there were always many students on the waitlist to take those classes. I was impressed that there were many people who were interested in Asia and Japan. I feel fortunate to have that kind of experience with the support from my parents.My best memory in my clinical experience is that I worked wrestling team when I was a senior at OSU. I was interested in wrestling when I was in Japan and knew OSU had a great athletic training program and wrestling program. That was why I transferred to OSU. Before I was assigned with wrestling, everyone knew that female athletic training students couldn't be assigned with wrestling because of weigh-ins. But, I did everything I could to be assigned with wrestling such as setting up water and ice for wrestling practices in my spare time and helping to clean up after wrestling practices. I was happy when I heard that I was assigned with wrestling as I felt that my extra work helped me getting wrestling. After a while, I found out that I was assigned because there were no athletic training students who requested wrestling, and head wrestling coach misunderstood I was the granddaughter of Mr. Ichiro Hatta, the person who helped the development of wrestling in Japan and United States. I cannot forget when Mr. Satoshi Kikuchi and Mr. Michihiro Kimura, my classmates at OSU, invited me for a dinner as they worried about me that I was too busy with wrestling practices. They gave me a Japanese traditional meal at their place on New Year Day after I worked a wrestling practice."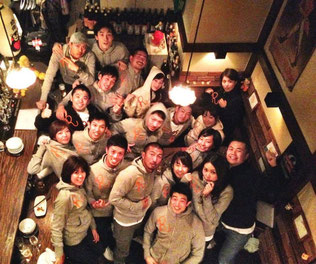 ---Can you tell us about how you got to your current job since you came back to Japan---
"I came back to Japan because I had a job offer. When I studied for my master's degree at OSU, Cramer Japan (Kumagaya City, Saitama) gave me a call for a job offer, and I accepted it. At Cramer Japan, many people including Mr. Takashi Hokazono, the President for Cramer Japan, taught me everything to be a working professional. I couldn't work at JATO Office without the experience at Cramer Japan. Even after I left Cramer Japan, my boss and coworkers always have helped me finding a job and building a network in this field. My coworker in sales at Cramer Japan introduced me the athletic training position at a high school which I have worked for about 20 years since then. Also, I worked at R-Body Project for 12 years since the beginning of its business until last year and I gained the most experiences in my career there. The position at R-Body Project allowed me to learn many things other than athletic training duties. And, I cannot thank enough to Mr. Takeshi Suzuki, the representative for R-Body Project, for allowing JATO to have its office inside the R-Body Project's facility for several years. As I look back, I haven't actively sought a job in the past and I feel I'm positively exploring a way to make a living by what I want to do as my lifework every day now."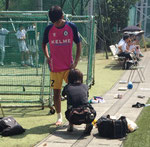 ---Can you tell us what your work is like now?---
"I work for the Sports Safety Japan, a NPO run by Mr. Yutaka Saho, as a seminar instructor and administrative assistant since 2007. I also work at Teikyo Heisei University as an adjunct professor and work the soccer team several times a week at Musashi Junior and Senior High School as an athletic trainer."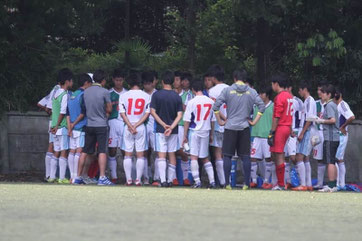 ---Can you tell us how your day is like?---
"My day is different depending on what day on a week. Usually, I work at multiple places on week days and at a soccer field on weekends."
---What does JATO mean to you?---
"JATO is a safe organization that many people share same goals. In the past, I worked for JATO as the Bureau Chief for a long time and saw JATO Office moved from the SONY Corporation, TRY WORKS, R-Body Project to Sports Safety Japan. There were times when I thought about JATO's work all day. However, I wasn't a part of the initiation of JATO and took over when the system was already set up. So, I don't feel like "JATO seems like my child" as Mr. Izumi mentioned in the last interview, but JATO is the organization I admire all the time. I think it's the most difficult and toughest when a person starts anything. Mr. Shikakura and first committee members made the foundation of JATO and symposiums, and Ms. Noriko Tobe who currently resides in Seattle contributed the establishment of JATO with Mr. Izumi. It encouraged me when I imagined all of hard works done by them. I have seen the diligent work done by Mr. Naoyuki Tsuji, the current Bureau Chief, in the office. JATO is always the close organization for me."
---Can you tell us what advantages are to join JATO?---
"It's hard to believe today, but, there was the time when Mr. Jiro Shikakura used to eat by himself at a NATA Annual Meeting because he was the only Japanese athletic trainer at the meeting. I often reminisce that Mr. Hokazono told us that "if you work by yourself, you can complete tasks for only one person. But, if two people work together, there are times when they can complete tasks for three people" in a meeting. In recent years, JATO committee members, symposium committee members and the bureau members work together and provide members in Japan with many benefits including JATO becoming the official affiliate of NATA. JATO members are the only people who can get the most benefits."
---Can you give a message to students who want to be athletic trainers?---
"You are in a much better situation now compared to the past as you can use the internet to network with people you would like to and you can learn more information from the ATEP which improves every year. I believe schooldays is the best time in the life in terms of absorbing knowledge like a sponge and making an action fast when they have a goal. I look forward to one day when you will give us a hand and we will work together. Also, I will do my best to develop athletic training in Japan so that you can work in the best setting as possible when you come back to Japan."
We would like to thank Ms. Hatta for sharing her time with us for the interview. We felt her dedication to the profession of athletic training and JATO as the JATO Bureau Chief. We also would like to thank her hard work in the past and we look forward to continuing to work together.Next interview will feature the athletic trainer who worked in the United States for a long time and worked for JATO as a committee member. He will share a great story with us. Don't miss it!