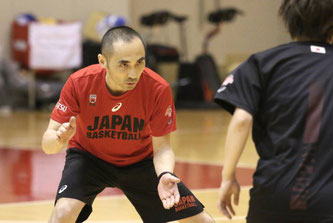 How is everyone doing? A cool wind started to blow morning and evening, and it began to feel the signs of autumn.
Now, we have been introducing activities of JATO members who are active in the world as a relay format introducing project on every 15th of month through Facebook and Homepage (Blog column).
Ms. Michiko Hatta who has contributed to the development of JATO for many years as Secretary-General of JATO was introduced and we were able to hear heart-warming story from her last month. We were able to hear the story of Mr. Koichi Sato, who is responsible for raising the basketball world in Japan and Chairman of Japan Basketball Association (JBA)  Sports Performance Group, please read it.
 JATO Public Relations Committee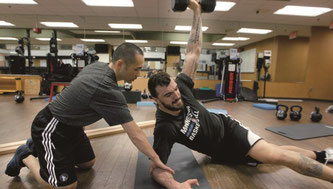 --- Please tell us what motivated you to be an ATC ---
"I was brought to the ATC field though my interest of training and rehabilitation through experiences from American Football when he was college student. 

--- What is the best memory of Americans when you were there? - -
"While communicating with a lot of people not just athletes and staff, I noticed that there are people who have various values in the world, that are rooted in each individual's early life. I learned that I have to make efforts to know humans and not ostensible words and actions. "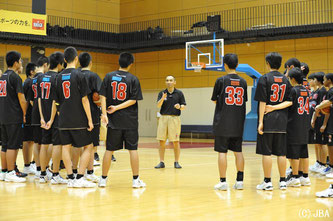 --- Please tell us about Ms. Sato's work and policy on work ---
" I basically have "Never stop getting better" not limited to work.The contents of the current work are training and strengthening basketball players, making guidelines for leader training as a sports performance group at the Japan Basketball Association and provide service on the field. , As part of that, we are working on connecting the flow of "rehabilitation → training → sports (basketball) skill". In addition to returning to competition from injuries. Coaches and I are building a framework that allows me to instruct the skills for the athlete who is not able to perform skillfully on the field. Also, I am trying to think from the perspective of another person and convey practical contents which can be easily understood at each site. In the activities of JBA, we not only teach athletes who are getting used to rehabilitation and training, but also absolutely amateurs, and guidance for amateurs to teach amateurs. If you are not able to do well with your guidance, we are approaching to think that it is not a problem with the opponent's ability, it is a problem that you can not provide a coping strategy that suits your opponent's abilities. Furthermore, I value providing exercises and drills which allows  players to train on their own and let them do what they want automatically without giving many instructions."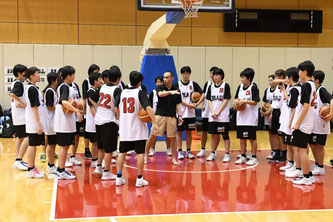 --- Please tell us your schedule of the day ---
"It's almost a different flow every day. I am involved in each representative training camp,take along expedition, youth / leadership training camp and workshops, JBA 's group and committee mainly at the JBA office or national training center."

 --- What is JATO for Mr. Sato ? - -
"When establishing, JATO accepted me as a student athletic trainer who didn't know anything, I was able to implement my project at seminar/symposium, give a lecture, and take part in that activity as a director."


--- Please tell us the merit of joining JATO ---
"You can implement and execute what you can not do as an individual athletic trainer."

--- Please give a message to students who are aiming for ATC  ---
"I encourage you to cultivate aesthetic sensitivity and intellectual curiosity."


Mr. Sato, thank you very much for taking time for an interview with your busy schedule. We were able to see how he is constantly being challenged in harsh environments from his words of a sharp point of view with various experiences.

Next month, I would like to interview with a wonderful female ATC with full of vitality that Mr. Sato told us "I would highly recommend her", so please look forward to it! !