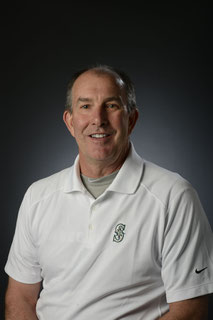 2016/10/18 NATA  liaison Rick Griffin氏からのメッセージ
JATOを担当されているNATA  liaisonのSeattle Mariners, Head Athletic Trainer Rick Griffin氏よりメッセージをいただきました。
NATAの公式アフィリエイトとなって以来、NATA内には、JATO担当liaisonが設置されています。
昨年は来日されたのですが、今年は来日が叶わなかったことから、このようなメッセージをいただきました。
Hello JATO members, this is Rick Griffin , Head Athletic Trainer of the Seattle Mariners and the NATA  liaison to JATO.

I would like to thank your board and especially your  President, Hideyuki Izumi,
for your continued support of the NATA and for the amazing growth in the number of Japanese Certified  Athletic Trainers that are now members of the NATA . Your group now represents the third largest number of certified athletic trainers by country behind the United States and Canada.

This is a wonderful accomplishment because when I first started coming to Japan in 1994 there were only 7 certified athletic athletic trainers there are now more than 300. Working with your president the past three years I have seen his dedication and passion for the athletic training profession and he has helped fuel this tremendous growth. The board should also be applauded for there hard work
Since  the Japanese Baseball Athletic Trainers Society and the Kinesio taping company teamed up with the Professional Athletic Training Society over 100 internships  over the past 15 years have taken place during spring training  in Arizona and over half of these have gone on to become certified . Programs like this and others will continue to make JATO stronger.

I will not be able to come to Japan this year but hope to return in 2017
I will continue to advocate for your members and look forward to working with your board and members moving forward .
All my best
Rick Griffin